Tool Length: 200mm
Weight: 340g
Crimping for RJ-45 & RJ-12/11.
Crimping depth achieve to FCC standard requirement.
Ensuit with flat cable stripping/cutting function.
Full cycle crimp mechanism to ensure consistent and reliable crimp.
Contact driver is fine-produced by MIM(Metal Injection Molding) with hardness @HRC36~42 to enhence the crimping accuracy.
Customized logo laser/printing is available.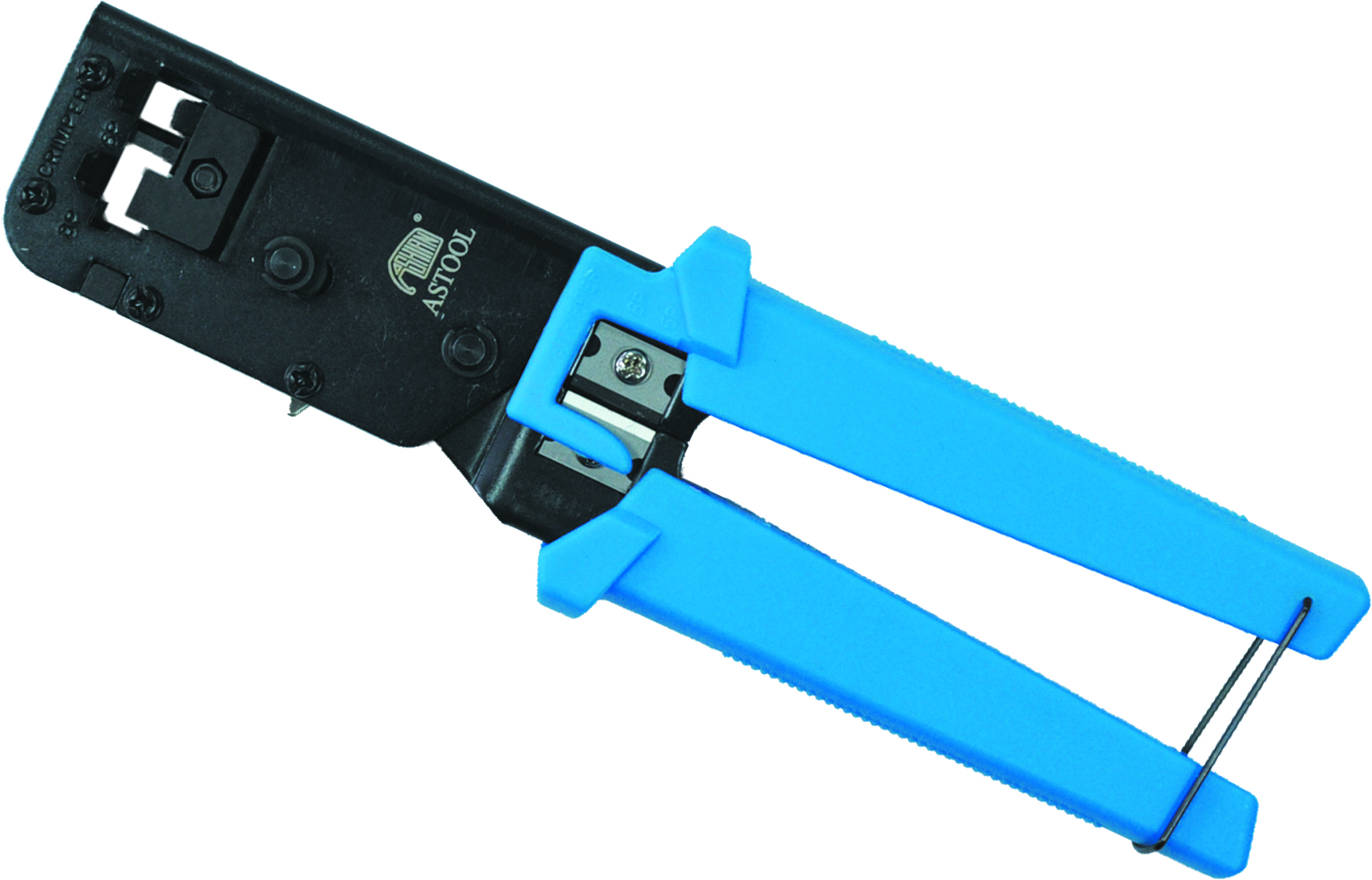 Packing Terms:
40pcs/carton by BOX
Net Weight: 15.2KGS
Gross Weight: 16.2KGS
CU.FT: 0.85'
OR
36pcs/carton by Slide Blister
Net Weight: 14KGS
Gross Weight: 15.5KGS
CU.FT: 1.49'